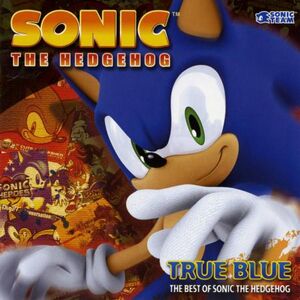 True Blue: The Best of Sonic the Hedgehog is a compilation album of various songs from the Sonic the Hedgehog gaming franchise. It was released by Wave Master Entertainment on January 23, 2008, in Japan only. Its sequel is called True Colors: The Best Of Sonic The Hedgehog Part 2, which came out on December 16, 2009.
Album information
This album contains songs ranging from Sonic CD to Sonic and the Secret Rings. It also includes four exclusive bonus tracks which are remixes and covers.
The tracks Live and Learn and What I'm Made Of are also remastered versions by Crush 40 (re-mixed by Masahiro Fukuhara in Aug. 2007).
Track listing